Charon - Zhetan Chronicles | GAMEPLAY DEMO
A downloadable game for Windows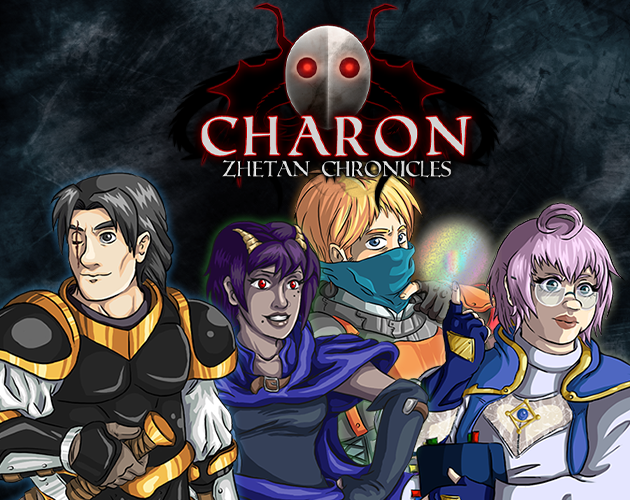 Overview:
Join the four unlikely heroes of "Charon - Zhetan Chronicles" on a mission to investigate the mysterious Obsidian Grotto to vanquish the evil presence dwelling within...
Explore a brand-new area with new enemies and secrets
Fight exciting and strategic battles in the new CTB Battle System
Get to know the full hero party and their skill sets
Learn new lore and secrets about the world of "Charon"
Features:
CTB Sideview Battle System
Sidequests, Fetchquests & Mobhunting
Crafting for Items, Weapons, Armours AND Abilities
Skill Levels
Bestiary
Action Menu for puzzle solving
Individual playing style for each hero[
Treasures, secrets and optional locations to discover
Releases:
Version 0.7.1: 12.08.2020

Version 0.7: 08.05.2020
Links:

Twitter: @FervorCraft
Early Access: Charon ZC [Act I]

Download
Install instructions
Download & execute Windows Installer.

If there are problems, please consult the included "FAQ.txt".
Comments
Log in with itch.io to leave a comment.
how is the progress at the moment ? would rly like to play full version
Hi there!
At the moment, we are in the midst of development for the next chapter and its release as Early Access (probably at the end of the year).
After that, the works on the remaining conent for the full version will begin.